Biography



Following the meeting of two men: Misterdarknesss and Necron, sharing same passion for the
black metal IMPERIAL born in October 2005.

The two men harness themselves with the composition of their first album which will be entitled: "De haine et de souffrance" (Of hatred and suffering),
Misterdarknesss takes care of the composition
where as Necron deals with arrangements as well as the drums programming. "De haine et de souffrance" will be recorded in Endless Sound Studio by Necron
and will be masterised in the same place during the summer 2006.
This album will be especially intended to canvass the media as well as the label for above all being made a name.

IMPERIAL a true black metal with thrash influences with the manner of an AD Hominem plays.
IMPERIAL hopes well with this album, to be made a place on the international scene,
and thus to diffuse his message through planet like his famous predecessors
before are made: Nargaroth, Mayhem, Gorgoroth and Horna!!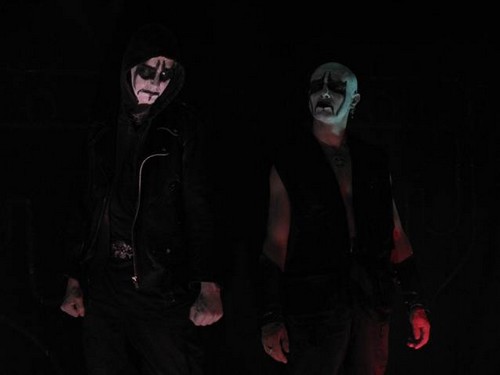 Musicians : MISTERDAKNESSS : guitar and vocal
NECRON : guitar, bass, drums and backing vocal


Contact : misterdarknesss@hotmail.com
Lordnecron666@caramail.com